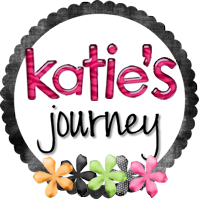 Heidi, my TOS Captain, at Reviews and Reflections
is participating in the 30 Day Blog Challenge hosted by
Katie at Katie's Journey
. I thought it looked like fun, so I'm going to try to play along as well. I could use some encouragement to blog. My blog has been empty lately. I am a couple days behind so I am catching up today in two separate posts so I can link them on her blog separately. Topics for the full 30-day schedule can be found
here
. Then, since she listed all 30 topics, I am working on posts for tomorrow through Friday because I will be busy and having them done and scheduled will be helpful. I hope you enjoy this look into my life, some personal content, and something new for my blog.
Day 1-Introduce, recent picture, 15 interesting facts
Hello,
This is Debbie and I am 49 years old. I live in Delaware and have for most of my married life. I have a degree in Elementary Education from The Kings College in Briarcliff Manor, NY. I have been married for 26 years and have 4 children. I have been a homeschool mom for 20 years and love it, most days. I don't want to tell you to much because I have to think of 15 interesting facts about myself as well as do this introduction. Well, here are the facts... you will have to judge if they are interesting or not.
I have a minor in Geology... I love rocks have since I was a young girl.
I love to scrapbook and take pictures and have many pictures from years back to still scrapbook. It is an ongoing project and takes a lot of my extra $$. I also like scrapbook stuff as gifts for different holidays and for my birthday.
I collect teddy bears though my collection is so full that I have not gotten any new ones in a long time. I have all kinds. From Radar's teddy bear from MASH, to my "honey" bear I got on my honeymoon, to my build-a-bear that I dressed in a tux to match my "honey" bear which I dressed in a build-a-bear wedding dress, to my Beanie Baby bears in large and small sizes... and more.
I took 3 semesters of phychology and they were all useless.
I used to do leather working and loved it and would like to do it again.
I love Anne Geddes. I have some of her stuffed bears and a book with pictures of hers. I also use her pictures as my theme in iGoogle.
Homeschooling feeds my love for books. We have at least 3,000 in our home and bookcases in every room in the house except the bathroom. We don't allow reading in the bathroom because we only have one... to many people waiting to get in the bathroom as it is.
I am on number 8 and I have run out of interesting facts... I must be boring.
I have irl friends all over the world... Minnesota, Illinois, and Mexico (the country not the state).
Purple is my favorite color.
I have a heel spur that causes me to only feel comfortable wearing certain shoes. New Balance sneakers, can't think of the name of the dress shoes I wear, and I can wear crocs for a short time as long as I am not going to be on my feet for a long time.
I have worn glasses since 2nd grade.
I like to play match 3 type computer games like 7 wonders and chuzzle.
I like to sing. I grew up singing at church and used to sing alto in the church choir. I sing alto most of the time at church but with my family I sing tenor. I like it better than alto even. We sing 4 part harmony A Capella as a family. We sing at church and at nursing homes in our area.

I did not learn to drive until I was 22 yrs. old... after college. I hardly ever drive now either. We only have one car. I don't usually mind though. I prefer to be a passenger.
all content on my blog is ©