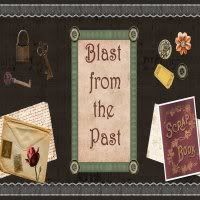 I am moving the Blast From The Past to Tuesdays...


I have too many other things I like to post about on Fridays...
Join Me tomorrow.
Read last weeks Blast and get the rules at that post as well
.
Grab the Blast From The Past blog button off my sidebar for your blog and put it in your post too.
I hope some of you will join me, besides my immediate family that is, though I thank them immensely for joining me. Without them it would have been really sad!
If you have questions just leave a comment.
Debbie