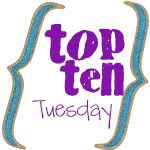 If you could take a trip anywhere, where would you go? Here are my top 10 Vacation Destinations. Some of them I have been to before and want to revisit Some of them I have never been to before and would love to see for the first time. I will tell you which are which. I am not going to try and put them in order of importance as to which I would like to do more, I will just list them as I think of them.
Hawaii - I have actually been here before. In college I took a field trip with my geology professor and some students to study the geology of Hawaii. We stayed in churches, tents and homes. Next time I would like to take a cruise around Hawaii. That way you get to see a few of the islands but you don't have to switch hotel rooms.
The Trapp Family Lodge Stowe, Vermont - I would love to visit here, numerous times in different seasons as they have different activities according to the season. I would love to be in a horse drawn sleigh gliding through the snow on a winter visit and to hike the mountains in the spring.

Oooooohhhh

Ahhhhhhh!

Plymouth, Massachusetts - Never been there, but want to visit. I love visiting historical places. I was in Boston once with my husband but he was on business and we did not get to go sightseeing... and we drove to Boston and back home on the same day.
Williamsburg, Jamestown, Yorktown, VA - we have been here before but it was long enough ago that my youngest does not remember our trip except for a few things like the bus rides and the eating. We are studying this time period in History so a trip here soon would be really nice. There are also other civil war battlefield areas we have been to that I would like to revisit... Antietam, Harper's Ferry, and Bull Run.
Grand Canyon - never been there, hope to get to see it in my lifetime
Laura Ingall's Homesteads - I have been a Laura Ingalls Wilder fan since I was a little girl. I have a lot of books about her as well as 2 copies of her books. I also have the entire Little House Series from TV on Cd. I love it!
Creation Museum Louisville, KY I have wanted to see this since before it was finished being built. I have relatives in that area too so we could see them when we visit.
Valley Forge, PA and Gettysburg, PA Not in the same trip but both historical. We have been to Valley Forge many times, I grew up in that area.
Lancaster, PA - this is near home and we visit often but I love each visit and never mind going back... especially if a visit includes a trip to Sight and Sound
Anywhere with my hubby... alone without the kids!!
What about you? What are some of the best places you have visited? And what are some of the places that you still hope to see? Let me know in a comment or make your own list on your blog and then leave me a comment about your post. Maybe you will give me some Ideas to add to my list.
If you have a Top 10 list, about anything it doesn't have to be vacation spots, you can link up by clicking the button at the top.
all content on my blog is ©