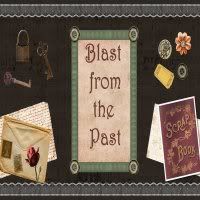 Click the
Blast From The Past Rules
tab above to see the rules for my meme if you are a first timer or if you forget the rules. Please join me.
This week I am featuring my son Nathan.
Nathan has a lot of photos that could be deemed embarrassing.
Though I will, on occasion, embarrass my children, the photo this week is safe... I think.
Here is Nathan
Blinded by the light and looking oh so cute in his Winnie the Pooh overall shorts in April, 1999
Join me and post an old photo of yourself or your kids, then...


all content on my blog is ©