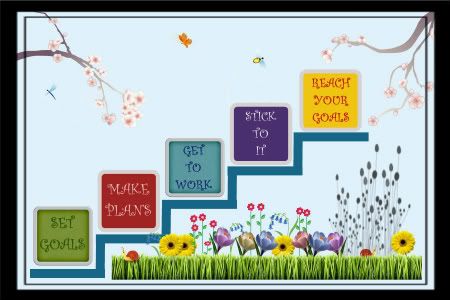 We're still not where we're going, but we're not where we were.
~Natasha Josefowitz
Have you noticed that I have striven to use
alliterations in my monthly goal update titles? Some months it is a real challenge to find something. This month I started by looking up some words at Thesaurus.com. I didn't find anything. Then I consulted a dictionary. I started with an elementary school dictionary we have, looking at words that start with J, and found a word I liked. Jumble. June was a month of expected, and unexpected, events that made my life a JUMBLE.
Do you like the quote I chose for this month??? We set goals. We may not accomplish as much as we want some months. God is in control of my life, not me. I used to feel a measure of control over my life but in the past 9 years I have seen more and more how I don't have much control at all.
I had some events in June that I knew were going to happen: my birthday, more dental appointments for my tooth, hubbies 2nd heart catheterization and stent. And I had some unexpected bumps in my plans: hurting my calf the day hubby went for his heart catheterization, lots of thunderstorms that meant turning off the computer (two of those being severe enough to cause tornadoes in our area and send us to the basement for a while), and my daughters got a leak in their bedroom ceiling... from the roof my hubby says. Just what we needed on top of 3+ years of unemployment and the already broken rain gutter that we can't afford to fix. Then Monday the first of July (yeah, I know... not really counting for June... but I am late getting this up) I woke with a swollen foot. Went to the Dr. and then had x-rays done. They found nothing but said I should rest and stay off it a week or 2. So plans change... yet again.
The main goal is in bold and under that are the smaller steps to reaching those goals.
The positive steps I have made with my goals this month have a smiling smiley face
in front, the goals that I still have to work on have a sad face
in front. Some are not really sad but that is the best contrast I could make between completed and not completed. The color thing was getting to complicated and I love smileys so I am sticking with them.
Spiritual
Health and Fitness
Educational
Personal/Leisure
How I did in June...
17 Done
3 Not Done
Previous Month's Updates in case you missed them and want to read...
January Jots ~ Yearly Goal Update
February Fun ~ Yearly Goal Update
Merry March - Yearly Goals Update
Accomplished April - Yearly Goals Update
May Memorandum ~ Yearly Goals Update
If you made goals, make goals, or want to set goals post them on your blog and link up, just choose the size you want and copy the code from the little box beneath it. Past the code in your blog post at the top then write your goals. Tell you friends to click the button at the top of your post so others know how to join us if they want to.
At the bottom of the post I will provide a linky so you can join up and I can see your goals and how you are doing. If no one joins me that is fine too. I am doing this mostly for myself.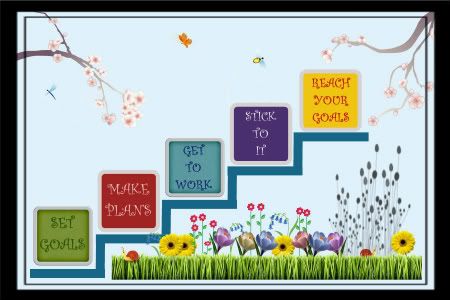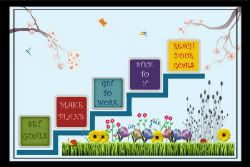 Mister Linky's Magical Widgets -- Thumb-Linky widget will appear right here!
This preview will disappear when the widget is displayed on your site.
For best results, use HTML mode to edit this section of the post.
all content on my blog is ©