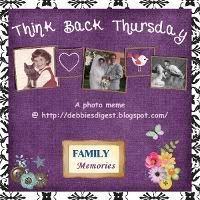 I will be sharing some birthday photos since the candles involve fire and I will be sharing some lovely bonfire photos also.
Jessica, April 1999
Christopher December 2000
March 2001
Nathan and Christopher July 2001
Love this photo... you can see Nathan thinking...
"hmmm... What shall I wish for??"
Bonfire at church
November 2011
An annual event,
a highlight of the year that I look forward to
We have a big bonfire or 2 and a small fire where we can roast our hot dogs and melt our marshmallows for smores. It is a fun night. I love just sitting and looking at the fire. Maybe some day I can have a house with a fireplace and I would also like a fire pit out back for outdoor entertaining.
We set this off in the field behind our church. The blaze was so big last year that numerous people in the area, at a convenience store/gas station near our church, called the fire department. We were concerned we would get in trouble but everything was cool, our pastor talked with them.
The fire started burning the grass and the guys had to let it go for a little bit because they could not get close enough to put it out with the water they had out there for emergencies.
Cool picture of the sparks
Another great picture of the fire. Love that you can see the ash and the heat inside.
Well, those are my fire pictures. I hope you enjoyed them.
Next week: Aug. 16
I have no idea what I am doing for this. I hope I find something in the coming week. I have already done clouds so I didn't want to do that again, though they are one way to tell the movement of air. If I don't have anything else I will do some storm cloud pictures I took in the past week. I will have to see what else I have. Anyone have any ideas of things to look for when searching my photos. Maybe breezes in the trees? I will have to really search for this one. I hope my regular participants can find something or I may be the only one participating. Hay, how about blowing out candles... that takes air... Maybe I will do that?? and maybe I can find something else to go with it.
Future themes:
Aug. 23 - Rock
Aug. 30 - Night
The first 4 August posts are part of a series... we did Water and Clouds a while back, last week was Earth/Dirt. I decided to do some other basic "elements" of life on earth. I hope you are being challenged by this series of themes.
Aug. 30 can by any night shot, should be outside, inside at night is just an inside shot, not a night shot.
Now it is your turn to post fire pictures...
Here are the Rules for participating
:
The purpose of

Think Back Thursday

is to link up a photo post about something from the past. You can reach back all the way to your childhood and bravely post pictures of you in your wild clothes and hair styles or post something from last year and tell us about it. I'm not picky. Hey, even

yesterday

was the past... LOL My posts will mostly be about events that happened prior to blogging, as a way to share those things with the world.
It can be about you, about your kids, about your parents, whomever. You can include video, I will not exclude video alone posts, but I prefer them along with photos, as this is a photo meme. I am doing a weekly theme now. That should help narrow it down from the myriad of photos we all have. For ideas check out the other posts in my label Think Back Thursday.

Link up below.

Please use a permalink that sends readers directly to the correct post. If you are not sure what that is click the word permalink for an explanation.
Mention my blog and offer a link back. This is a requirement to take part and a kind gesture to me your hostess as well as your readers--they will know where to join in the fun, too.

You can put the Think Back Thursday button on your site and in your post. You will find it on my right sidebar. Please use it to link to my site, to spread the word about my meme. Using the button will help others know how to find me and how to join. Tell others to click on the button in your post to find us here.

Leave me a comment. First so that you can let me know what you think of my pictures and secondly so that I will know a new post has been linked up and I can come visit your blog and comment on your photos.
Join me!
all content on my blog is ©