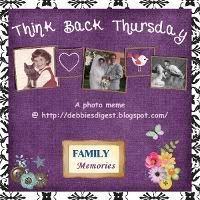 Aug. 16 - Wind/Air
Aug. 23 - Rock
Aug. 30 - Night
The first 4 August posts are part of a series... we already did Water and Clouds and now Earth/Dirt. I decided to do some other basic "elements" of life on earth.
Aug. 30 can by any night shot, should be outside, inside at night is just an inside shot, not a night shot.
I have been collecting some pictures for these posts. I put them in a special file called Future Think Back Thursday Themes. Inside that folder are separate folders for each theme.
all content on my blog is ©