I am really excited about this new blog carnival I found. During this carnival every Friday (or mostly every Friday), I will be featuring and introducing you to one of the people that are loyal commenters on my blog.
This week, since it is my first week doing this carnival
I am going to feature my dear daughters


and their blogs:


the blog they have together Young Homemakers
and my dd Jessica's Writing blog at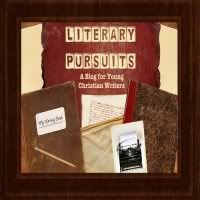 Rachel and Jessica are precious to me. They are great girls!!! and I am not prejudice at all.
They have great information on their Young Homemaker blog and it is especially great for young women and older girls that want to be homemakers and are striving to be a blessing to their families while they are waiting for God's provision of a husband and home of their own. It's great for mom's, too. So if you are looking for that kind of blog to read go to
Young Homemakers
.
The girls also have a lot of practical stuff on their blog. Rachel has put a lot of recipes on the blog, with pictures like this..
ooohhh Yummmy!!! Want a Bite???
just click on each picture above to go to the post with that recipe on it.
They also have handy craft projects on the site like this.
click this picture to go to this post
They do some meme's and have even made a couple of their own. Check out their sidebars for those. They have blogged about a variety of topics and since there are two of them they have way more posts than me, even though I have been blogging longer. AND they have more followers than me. They say that is because it is mostly young girls that read their blog and they have more time than mom's to blog and to read other blogs and to comment. I guess I will take that since the reasons that run through my head make me feel bad about myself and my blog and I started my blog for me not for anyone else. I needed an outlet since I am a STAY at home mom, with emphesis on the STAY! Since we only have one car I am home all week with the kids...
but...
I digress...
or should I say I went on a
trail... LOL
Anyway check out their blog at
Young Homemakers
My daughter Jessica also had a blog soley about writing at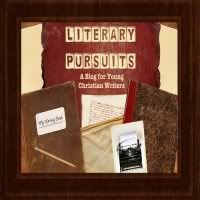 On that blog she seeks to encourage young writers by challenging them with weekly writing challenges on the weekends
and little challenges or tips throughout the week. It is a great blog and she has some followers on that blog too. So if you or your kids are interested in writing you may want to check her writing blog or if you want some tips for helping your kids with writing. At
Literary Pursuits
.
Rachel and Jessica. Since you have been featured on Say It Forward you can download the button that says Loyal Commenter from the Say it Forward site below if you want. If you have questions just ask me.
So check out my dear daughters blogs
Young Homemakers
and
Literary Pursuits
by the way they made their blog buttons themselves and figured out how to get them and the links for others to post them onto their site... way to go girls!!!
and...
check out the hostess of Say It Forward and the other links on Mr. Linky of other loyal commenters by clicking on the button below
Have a Wonder Filled Weekend,
and leave me some comments on my blog posts and maybe I will feature you some week in the future!!!
Debbie