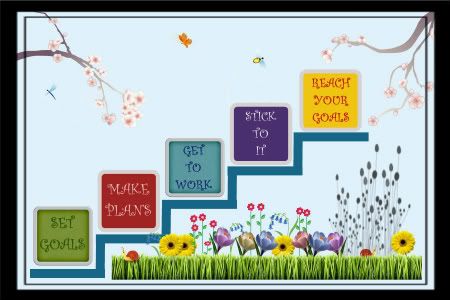 "A year from now you will wish you had started today."
Oh My!! How that hits me. Yes, a year from now I will wish I had started today. So I am going to. I am going to do better. I am going to purpose to exercise. First thing in the mornings. If I don't do it then I won't do it. I WANT to be healthier. I have the equipment to help me do it. I just need to get going, keep going, and not quit. This is the area I most struggle with.
I have things I want to do. Goals. Wishes. But, when I choose what to do with my time I waste way to much of it. One of my Bible verses I memorized is Proverbs 12:11 (ESV) "Whoever works his land will have plenty of bread but he who follows worthless pursuits lacks sense." I don't have land to work, but I have work to do... and to often I choose worthless pursuits to fill my time instead of things on my goal list. I know I can have some fun. I know I can take some time for things I like to do as well as goals... there just has to be a balance.
I did pretty good this month except on exercise and crafts. Getting ready to start homeschooling again... which we started on the 29th of July... took a LOT of time.
The main goal is in bold and under that are the smaller steps to reaching those goals.
The positive steps I have made with my goals this month have a smiling smiley face
in front, the goals that I still have to work on have a sad face
in front. Some are not really sad but that is the best contrast I could make between completed and not completed. The color thing was getting to complicated and I love smileys so I am sticking with them.
Spiritual
Health and Fitness
Educational
Personal/Leisure
How I did in June...
17 Done
3 Not Done
Previous Month's Updates
January Jots ~ Yearly Goal Update
February Fun ~ Yearly Goal Update
Merry March - Yearly Goals Update
Accomplished April - Yearly Goals Update
May Memorandum ~ Yearly Goals Update
June Jumble ~ Yearly Goal Update
If you made goals, make goals, or want to set goals post them on your blog and link up, just choose the size you want and copy the code from the little box beneath it. Past the code in your blog post at the top then write your goals. Tell you friends to click the button at the top of your post so others know how to join us if they want to.
At the bottom of the post I will provide a linky so you can join up and I can see your goals and how you are doing. If no one joins me that is fine too. I am doing this mostly for myself.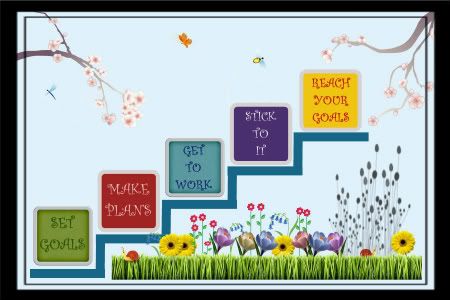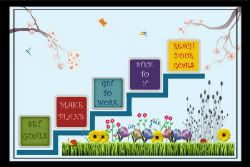 Mister Linky's Magical Widgets -- Thumb-Linky widget will appear right here!
This preview will disappear when the widget is displayed on your site.
For best results, use HTML mode to edit this section of the post.
all content on my blog is ©