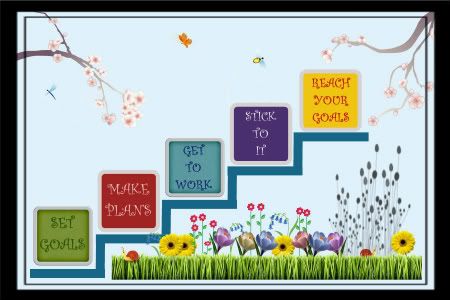 Wow, I can't believe I am setting goals for 2013 already. I hope you read my update of how I did in 2012, I think I did pretty well. I pray 2013 is an even better year. I have a lot of goals for 2013, some are similar to last year's but not exactly the same. Join me, won't ya??
Spiritual
Read Godly/Spiritual books.

I am starting with Desiring God by John Piper.
Work on my prayer life. Pray is my word for 2013.

Get my prayer book updated.
Start reading a book on prayer. I have a bunch of them on the Kindle app on my Nook.

Be Grateful. I will be joining the Joy Dare @ Ann Voscamp's blog. Click the link to check it out. You can print her prompts for each month or do your own thing. Just be grateful... 3 a day for 365 days gives you more than 1000 things to look back at on Dec. 31, 2013. Let's record 1000 things to be grateful to the Lord for.
Memorize 2 verses or portions of scripture a month with my new group on Facebook. We post one verse/portion on the 1st and one on the 15th. With this I will memorize 24+ verses a year... more than in 2012 since I didn't memorize any.

My first verse is

Psalm 5:1-3 (KJV)

"Give ear to my words, O Lord, consider my meditation. Hearken unto the voice of my cry, my King, and my God: for unto thee will I pray. My voice shalt thou hear in the morning, O Lord; in the morning will I direct my prayer unto thee, and will look up." I like reading other versions but I am stuck on memorizing in the KJV, just a habit and one I like, so it's one I'll keep.
Health and Fitness
Exercise more, more often and consistently. I would like to be much more fit by the end of 2013. As far as healthy eating goes I will be doing the best I can. (With my husband being unemployed for 33 months now things are tough and we can't always afford fruits and vegetables. If I exercise I will feel better... that is better than nothing.)


Start by using the Wii daily for at least 15 minutes and increase from there.
My goal for Exercise is to not quit.... this, I hope, will inspire me...

Educational
Read some books/magazines to expand my own education. (The spiritual book are very educational but I have other books I would like to read as well... non-fiction and historical fiction.)
Personal/Leisure
Read some books for pleasure.
Continue blogging and remember it is supposed to be for fun and for the records for my family. Use the blogging ideas pdf I bought in 2012.
Work on some crafts just for me. Things I have wanted to do, work on, make. Some from Pinterest, some will be things I have been working on already or wanting to do for a while.
Spend at least one day a month scrapbooking, digital or paper.
Play at least one board game a month with someone in the family.
Keep up with planning and ordering any materials Christopher needs for school.

I need to order some things asap for History and Science.
Be consistent with reviewing Christopher's daily assigned work and making sure he completes everything assigned to him, log it into my school log, and then put the stuff away in the folders/notebooks where it belongs.
Check periodically on Christopher's hours for school. I don't want to have to do his transcript all in his Sr. year.

I need to do this asap as I need updated numbers on how Christopher is doing with his hours this year and how many more hours he needs for each of the subjects.

That's my goals for 2013. How about you???
If you made goals, make goals, or want to set goals post them on your blog and link up, just choose the size you want and copy the code from the little box beneath it. Past the code in your blog post at the top then write your goals. Tell you friends to click the button at the top of your post so others know how to join us if they want to.
At the bottom of the post I will provide a linky so you can join up and I can see your goals and how you are doing. If no one joins me that is fine too. I am doing this mostly for myself.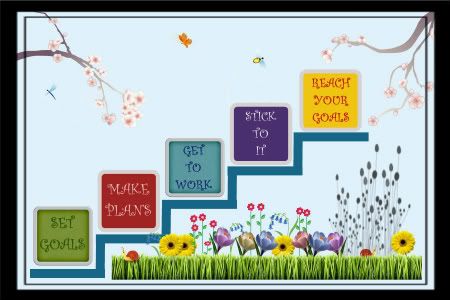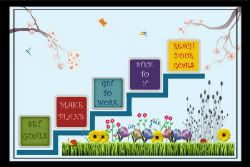 all content on my blog is ©