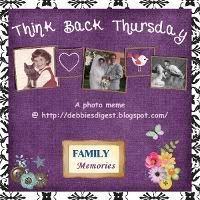 May 16 -
Red

(or pink if you can't find red)
Just a few pictures today of a few of the red things I found...
Red rose from my yard
from a previous year, not this year
Dd Rachel's red lips from a Bible curriculum we were doing in her Kindergarten year in 1992
trees lit with red lights at Longwood at Christmas
my stuffed Bob the Tomato
red beads
red tulips
That's it for today.
Join in.
Post something red on your blog and link up.
Future Themes
May 23 - Landscape
May 30 - Yellow
all content on my blog is ©