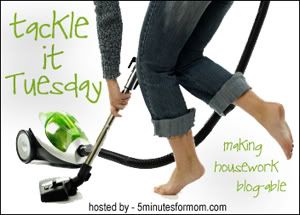 Organizing my Computer Desk
My bedroom is a mess. I have been slowly working on one area at at time. Last week it was the computer desk in my bedroom. I had papers all over. Books that I was not reading. Old catalogs that had been replaced by new catalogs.
Here are the before pictures
the left side of my desk
the right side of my desk
the left side of my desk, underneath the desk
the left side of the desk
376-169
with the little organizer cans moved,
these are the notebooks and folders that I am currently using.
365-170
the right side of the desk
I moved a bunch of the larger notebooks to the left side
left my Bibles and Bible study books and the books I am currently reading along with the DVD's I am reviewing for the IEW writing course for next school year.
I, also, added a picture of Winterthur that I took in the spring. I printed the picture on my laser printer on regular paper and I printed a few of my favorites so I can change the pictures when I get tired of it.
the left side of my desk, underneath the desk
top shelf only
I threw out a bunch of catalogs from previous years. I moved a lot of papers that need to be filed in my filing cabinet. I have not organized the bottom shelf yet.
The goal for this coming week is to clean off the top shelf of the bookcase in my bedroom and maybe some or all of the other shelves. Watch for pictures in Tackle it Tuesday, next week.