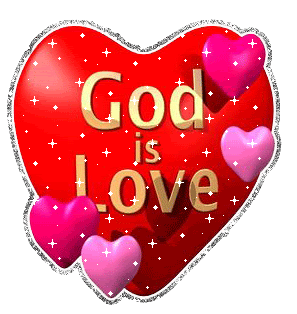 I am doing a Bible study with a group of ladies from my church. We are on chapter two this week and I wanted to share my favorite quote from the book for this week. I hope it will uplift you as it did me. It is from chapter 2, Lies Women Believe about God, it is from Lie #2 "God Doesn't Love Me." We would never say it out loud of course but we live as if we believe it. I know I do some times. I believe that God is love, that God loves the world, but not that God loves ME! Well here is the quote.
"Put together all the tenderest love you know of, the deepest you have ever felt, and the strongest that has ever been poured out upon you, and heap upon it all the love of all the loving human hearts in the world, and then multiply it by infinity, and you will begin, perhaps, to have some faint glimpse of what the love of God is."
The quote is from Lies Women Believe by Nancy Leigh DeMoss pg.52 which is actually a quote from Hannah Whitehall Smith, quoted in Daily Strength for Daily Needs, comp. Mary W. Tileston (Boston: Little, Brown, 1899), 333.
Add to that these verses from the Bible:
"But God commendeth his love toward us, in that, while we were yet sinners, Christ died for us." Romans 5:8
"He that spared not His own Son, but delivered him up for us all, how shall he not with Him also freely give us all things?" Romans 8:32
"For this cause I bow my knees unto the Father of our Lord Jesus Christ, Of whom the whole family in heaven and earth is named, That he would grant you, according to the riches of his glory, to
be strengthened with might by his Spirit in the inner man
; That Christ may dwell in your hearts by faith; that ye, being
rooted and grounded in love
, May be able to comprehend with all saints what is the breadth, and length, and depth, and height;
And to know the love of Chris
t, which passeth knowledge,
that ye might be filled with all the fulness of God
. Now
unto him that is able to do exceeding abundantly above all that we ask or think
, according to the power that worketh in us, Unto him be glory in the church by Christ Jesus throughout all ages, world without end. Amen." Ephesians 3:14-21
And there are other verses of course.
God Bless,
Live in His Love,
Debbie