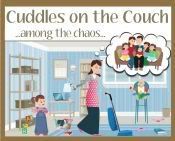 School Last Week
History:
Middle Ages Lapbook from Knowledge Box Central
mini books we did this week Mon- Thurs.:
Medieval Medicine
Medieval Religion
Mohammad
Major Events Timeline
Vocabulary
Jousting
How Does a Boy Become a Knight?
Illuminations
King Arthur
Friday they did a worksheet on the parts of a Knights Armor from:
We also did a little History reading on Friday. I had suspended reading History to the boys because we have so much Historical Fiction to read for this time period and I did not want to get to far ahead in the History reading. This week I decided that although we still have lots and lots of Historical Fiction to read I would resume reading History to the boys as well as finish up the Middle Ages Lapbook. I want to finish our study of the Middle Ages this year so we can start next year with the Renaissance and Reformation. So I have decided to read ahead in the History Unit Study I have made and to keep reading the Historical Fiction as well. When we end this year's 180 days hopefully we will be done the Middle Ages History part and we can read the Historical Fiction as part of our Summer Reading.
So, all that to say, on Friday we read
Story of the Middle Ages
ch. lxxix - lxxxi the chapters were on King Henry II (Henry Plantagenet), his wife Eleanor of Aquitaine, and Thomas a Becket.
On Monday of this week we also started reading
The Hidden Treasure of Glaston
we completed chapters 1-5.
Science:
We were doing a section of our Human Body Unit on Nutrition and Health but I got this free lapbook from CurrClick and wanted to use it so we are taking a break to go back and do more Heart stuff from this lapbook.
Human Heart Lapbook from Knowledge Box Central
How Many Times Per Minute Does a Child's Heart Beat?
How many quarts of blood does the averate heart pump in one day?
Basic Kinds of Blood Vessels
Blood's Path Through Your Heart
About How Large is Your Heart
How Many Times Per Minute Does an Adult's Heart Beat?
What is the strongest muscle in the human body?
Letter to my Heart
Healthy-Heart Menus
Choose a Heart-Healthy Snack?
Break the Heart Code
Activities for the Heart
and Food Groups minibook from
Homeschool Share
I posted one new picture on the dining room wall from our Artist Study of Caspar David Friedrich - Woman at the Window. I got the print from
Wikipedia
I like the prints on Wikipedia. You can just do a google search or do a search at Wikipedia of the Artist you are studying then you scan down and they have a link under Work that takes you to a complete list with thumbnails of all the pictures of the Artist. Then you can choose which ones you want to print and/or download. That way I can choose photos that are not scantily clothed or unclothed. I use
Ambleside Online's Artist Schedule
and suggested prints, if they are clothed, though I download them from Wikipedia if I don't like the suggested paintings I find replacements on Wikipedia.
We also continued on with the Grammar, Math, Bible and Copywork we usually do.
Well that was our week.
I hope yours was great,
Debbie