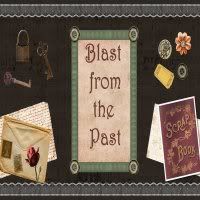 Yesterday was my dd Jessica's 23rd birthday.
The celebration will evidently be spread over a number of days.
Yesterday we played a board game, them played a little on the Wii, then she expectantly had to go out with her dad to get a dessert. Rachel had planned to make a cheesecake for her, as Jessica had requested. But, our oven decided to break. We had used it earlier that morning to make the blueberry french toast that Jessica wanted for breakfast. So... now no oven. Plan B. Go to Costco and get a dessert. She decided on their 4 layer, decadent, chocolate cake. Yummmm! Then when she got back we watched some movies. Everyone was tired. Court and Rachel made the dinner Jessica had requested - Egg Rolls. Luckily they get cooked on the stove top, which is still working.
Today - Jessica and her Dad are doing a photo shoot at Longwood Gardens of Jessica in the white eyelet empire waist dress that she made for Easter. When she gets home she wants to watch chick flicks and eat some more of the snacks and treats from her birthday.
We still have not played the other board games she wanted to play. That may be done later today or another day... the Party goes on and on.
Jessica was born on a Sunday. She was an emergency C-section. We were both in jeopardy. We both could have died. God was gracious. We are both here. I am thankful. She weighed 4 lbs 11 oz. at birth and came home at 4 lbs. 8 oz. Tiny... but healthy and perfect! A miracle from God! I am sooo thankful.
Here are some pictures from the day of her birth and a few days after, on the way home from the hospital, and at home. Enjoy!
At the hospital
Court's hand is there for size reference... she was soooo little.
On our way home
She barely fit in the car seat.
Her feet go to the divider, but not around it.
At home...
So tiny.
her arm about the thickness of my hubby's thumb
adorable
Now it is your turn.
Here are the Rules for participating
:
The purpose of

Blast From The Past

is to link up a post about something from the past. You can reach back all the way to your childhood and bravely post pictures of you in your wild clothes and hair styles or post something from last year and tell us about it. I'm not picky. Hey, even

yesterday

was the past... LOL My posts will mostly be about events that happened prior to blogging, as a way to share those things with the world.
It can be about you, about your kids, about your parents, about whatever. For ideas check out the other posts in my label Blast From the Past.

Please use a permalink that sends readers directly to the correct post. If you are not sure what that is click the word permalink for an explanation.
Mention my blog and offer a link back to the main page of my blog. http://debbiesdigest.blogspot.com/ This is a requirement to take part and a kind gesture to me your hostess as well as your readers--they will know where to join in the fun, too.

You can put the Blast From The Past button on your site and in your post. You will find it on my right sidebar. Please use it to link to my site, to spread the word about my meme. Using the button will help others know how to find me and how to join. Tell others to click on the button in your post to find us here.

Leave me a comment. First so that you can let me know what you think of my pictures and secondly so that I will know a new post has been linked up and I can come visit your blog and comment on your photos.
Join me!
all content on my blog is ©