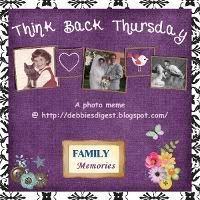 Today
Exercise/Phys. Ed.
I will be honest. I have struggled with my weight since I started having kids. With each child things got worse and it got harder to loose the weight. I was sooo sick during my pregnancies that I ate and ate and ate once I had the baby.
I have tried and tried to loose the weight, to eat right, to exercise. Many times I have started over. I am not giving up. Recently I started again. I cannot control my diet to much because of our financial situation but I can exercise. I have all I need and more, to do a good job of getting exercise every day. I have been at it for a couple weeks now. I exercised 3 times last week and one so far this week. I should have exercised Wed., but I didn't. I will today if the storm is not to bad.
My kids used a variety of things to get their Phys. Ed. credits for school. We are not a very active family. The kids were never interested in team sports. I guess I have been a bad influence on them. I hope to work on myself and encourage and inspire my kids to get more exercise.
Me on our elliptical walker 2009
Me on our Bowflex 2009
Walks are a good way to exercise. This is Winterthur. I miss walking there, and at Longwood Gardens.
We bought a Wii with the Wii Fit and this is what I use now to exercise. There is enough variety that it keeps me interested. This is the Wii Fit game. My son is playing the snowball throwing game. I usually start my exercise with this. I like it a lot and it is a good warm-up.
Here are a couple videos of my family playing on the Active Life: Explorer With Mat by Namco. We like it because you can play with more than one player at a time, the whole family can play, taking turns 2-4 players at a time. We took 13 or more little videos this day. We all had sooo much fun and got a lot of exercise too. I should do this more often with my kids!! The first video is of the mummy game you run from some mummies and use a 'code' with your feet to lock the gates behind you.
This one is a sliding on ice challenge. You press the arrows to give yourself more speed and steer.
Now it is your turn. What do you do to exercise? What do you do with your kids, or what do they do, to exercise? Post photos on your blog and link up.
Future Themes
June 20 - Science
(if you don't homeschool, or if you don't want to do science,
then you can do Nature)
June 27 - Vacation
Mister Linky's Magical Widgets -- Thumb-Linky widget will appear right here!
This preview will disappear when the widget is displayed on your site.
For best results, use HTML mode to edit this section of the post.
all content on my blog is ©