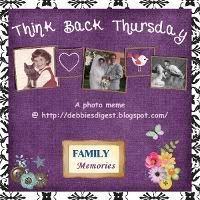 Tomorrow, Sept. 20
Back to School
(photos from this year, some other year, a bunch of years put together; of you, your kids, back to school supplies; whatever you want)
Future Themes:
Sept. 27 - Relaxing/Peaceful
(whatever that means to you: a place, people, time of day, vacations, whatever...)
Time to work on next month's themes. I will try and do that today so I can post them tomorrow.
Any theme ideas for me?? A theme you saw in your pictures when you were browsing looking for other things? Leave me a comment.

all content on my blog is ©