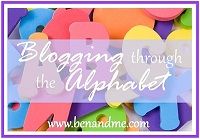 I love the feeling of accomplishment when I finish a project and it looks good. This bib was recently finished and sent to my future first great-great nephew for a baby shower they are having for him in North Carolina. Those family members that live farther away made or bought gifts and sent them down. I hope we get photos of the party when the parents open the gifts and I hope they enjoy this bib I made. I don't have the money to buy stuff right now and was excited when I checked my stash and found this blank baby bib. I also had waste canvas so I attached the waste canvas and stitched away. God is good, he knew this day would come and had me purchase this bib a long time back, years ago, just for this occasion. I am thankful it is Completed and came out so well. Thank you Lord for this provision.

D is for Devotions and Donuts
This was my setup this morning. My dd Jessica bought us donuts as a treat before she and my other daughter go to Texas for 22 days. I will miss them... anyway back to my devotions. From left to right in front there is my Nook, my journal, my devotional check-off sheet and my donut. Behind them are: the dvd I watched this morning and the Resolution for Women book I am reading; you can see the dvd on the computer screen in the background.
On my Nook my hubby added Android to a micro-SD card. On the Android I have a
Free Bible app
that I like and use most every day. I have been using the ESV version of the Bible lately and like it a lot.
Here is a jpg of the Devotional check-off sheet I made and use daily.
My weekly goals include spiritual goals. I read the Bible, read a Godly book, pray and listen to music. Sometimes I listen to music from my YouTube lists, sometimes I listen to the MP3's my hubby put on my computer from CD's we own, and sometimes I put in a Gaither video like I did today.
If you want to join in on Blogging through the Alphabet click the button at the very top of the page.
all content on my blog is ©