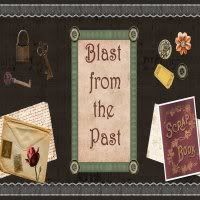 You will find the rules for participating in my meme by clicking this link
Blast From The Past
Since Everyone is getting ready for back to school I thought I would post a picture of my
Kindergarten Class Photo
Can you guess which one is me... no fair scrolling down... try and guess first.
You can click the picture to see it closer up.
Did you Guess??
Which one do you think I am?
Here comes the answer.
This is me. Did you guess correctly?
The fact that there was only 8 rows of girls to choose from should have helped you out.
Leave me a comment to let me know.
I was the first on the left in the row of girls sitting on the chairs.
Here is a close up of me from that class photo.
What a smirk I have on my face.
What and "interesting" dress!
I am so glad my kids are/were homeschooled.
Looking at school photos brings back a lot of bad memories.
I was picked on a lot.
Thank you Lord for the privilege of homeschooling my kids.
Help me do a good job today and each day this year.
I hope you enjoyed this weeks Blast
Now it is your turn!!
Post a picture from your past... yesterday... days gone by...
Pictures of you, your family, your kids, your spouse...

Make sure you take my Blast From The Past button to put in your post. Tell your readers to click on the button to come to my blog or leave them a link at the bottom so they can read my post and participate if they want to.

Don't forget to come back and sign Mr. Linky so we can all go read your post!!!
Debbie