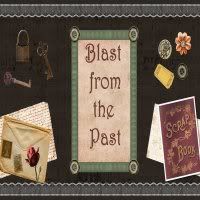 I was so excited to be able to get back to Longwood before the Christmas display was taken down. We did not go at night since we had already seen all the outside displays, except for the trains and they were better in the daytime for photos. I mostly wanted to do the Gingerbread "house" and candy displays that we had missed in the Conservatory and the trains. There was not much different with the trains except they added Thomas and Percy trains... which the little ones love. We don't have any little ones in our family, but I enjoyed the trains a lot. I hope you enjoy these end of Christmas seasons photos. I wanted to get them posted before to much of Jan. went by, and thought this week's Blast From The Past was a great opportunity.
Lovely, I like how the shadows of the trees falls on the wall.



More loveliness!


Gorgeous!


I love the grayish blue color of the tree and the lime green ornaments with the gingerbread accents.
Not an original idea... my dd Jessica took one first,
but I though it was so much fun.
Smile!
Such Fun!
Love the satin finish on this.
Love the swirls.

Now for the slideshow of the rest of the photos. If the photos are too small and you are interested you can click on the window and see the slideshow full screen at Picassa.com.

A couple things to look out for in the slideshow...
gingerbread men almost as individual as people... since they were all handmade
lots of candy
and some lovely flowers

Here are some videos I took also.


Make sure you audio is on for this one, but not to loud, so you can hear the train whistles.


Have any photos from last week, last year, or last decade you want to share?
Here are the Rules for participating:
The purpose of

Blast From The Past

is to link up a post about something from the past. You can reach back all the way to your childhood and bravely post pictures of you in your wild clothes and hair styles or post something from last year and tell us about it. I'm not picky. Hey, even

yesterday

was the past... LOL My posts will mostly be about events that happened prior to blogging, as a way to share those things with the world.
It can be about you, about your kids, about your parents, about whatever. For ideas check out the other posts in my label Blast From the Past.

Please use a permalink that sends readers directly to the correct post. If you are not sure what that is click the word permalink for an explanation.
Mention my blog and offer a link back to the main page of my blog. http://debbiesdigest.blogspot.com/ This is a requirement to take part and a kind gesture to me your hostess as well as your readers--they will know where to join in the fun, too.

You can put the Blast From The Past button on your site and in your post. You will find it on my right sidebar. Please use it to link to my site, to spread the word about my meme. Using the button will help others know how to find me and how to join. Tell others to click on the button in your post to find us here.

Leave me a comment. First so that you can let me know what you think of my pictures and secondly so that I will know a new post has been linked up and I can come visit your blog and comment on your photos.
Join me!
all content on my blog is ©